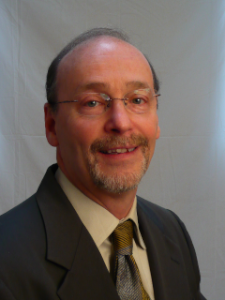 Ron Donovan
President, Strategic Magic
1648 Seacrest Lane
Coupeville, Washington 98239
(360) 544-8475


After an early career working as everything from an Alaskan commercial salmon fisherman, a home-builder, a non-profit executive and an information retrieval consultant to a Great Lakes freighter crewman, Ron landed, in 1988, in Cambridge, Massachusetts, with the Index Group—an international consulting firm whose expertise was improving the operations of all kinds of businesses. Computer Sciences Corporation then bought Index.

This work at CSC Index took Ron all over the world, and as he traveled it became clear that developing leadership at all levels of the organization means the difference between success and failure. Senior leaders can make an enormous difference, but leadership from the line up is essential if you want sustained success. Ron worked on promoting this kind of leadership and began a series of engagements that led him to the work he does today.

He began in Philadelphia in the IT department of a large insurance firm (CIGNA) that wanted to move from a less-than-ideal hierarchy to a team-based environment. The approach involved an event that shook up people's perception of what was possible, follow-up skill building to help make it happen back at the workplace and individual coaching where appropriate to assist key people in making the changes. This engagement became a three-year-long laboratory for devising methods that bring people together in action.

In 1991 Ron left CSC Index to form his own firm and began working with the Belgian-based Society for Worldwide Interbank Fund Telecommunication (SWIFT). In partnership with an excellent internal organization, he worked with hundreds of leaders at all levels, perfecting an approach that involves the maximum number of people in internal change. The global nature of their business meant he delivered this work in Asia, Europe and the US.

His engagement in Brussels sparked interest in the UK, and he began another multi-year leadership program at University Hospitals Leicester NHS Trust, a large teaching hospital. Because of his experience in the National Health Service (NHS) he won a five-year contract for a leadership program at the newly formed Commission for Health Improvement (CHI), an examining body for the NHS.

The success of Ron's approach depended on bringing all members of the community into the room at the same time. Many hospitals suffer from artificial and destructive divisions between doctors, nurses and administration. His process brought them together to clarify problems and strengthen relationships. This led to work at other hospitals around the UK.

In the summer of 2008 Ron began a pioneering program to make all of his clients free of the need for outside help during difficult change initiatives. He spent a year working at the hospital in Bristol, UK, proving the effectiveness of a new set of tools to help large organizations move from theory to action.

The program emphasizes the core importance of cooperation. If you have a group that knows how to cooperate, then a working group of people given simple and effective tools can examine processes, build relationships and produce effective and sustainable improvement without constant monitoring or expert input. This now forms the core of Ron's work.

In addition to his consulting work Ron wrote about people, technology and computers for Writer's Digest magazine from 1981 to 1991. Ron was a feature writer, columnist and contributing editor. His writing focused on creativity and how technology might enhance or detract from it.

His first article (January 1981 "A Writer's Guide to "Smart Typewriters") introduced writers to the birth of the consumer computer age and compared the IBM Selectric to a handful of electronic typewriters with multi-line displays.

Ron's feature articles soon evolved into a bi-monthly column—The Electronic Writer—where he covered the introduction of new wrinkles in everything from library databases to tape recorders.

By January 1987 the technology and price drops had progressed to desktop publishing. "The Writer's Guide to Desktop Publishing," a three-part series, introduced readers to the idea that they could control their writing from their office to the eyes of the readers.

Ron continued writing features and columns about software and the human-machine interaction until 1991.

Ron has taught at the Warwick Business School in the UK and the University of New Hampshire Continuing Education division, and he is an Executive Lecturer at University of Massachusetts. He has also been a guest lecturer at the Sloan School at MIT.

Ron lives on Whidbey Island north of Seattle.